A Commercial & Residential Roofing Company
About Us
Company Background
Founded in 1993, METAL ROOF COMPANY is one of the first companies in Northern California to specialize in metal roof and wall panel systems on residential, commercial and public-works projects. Since then, METAL ROOF COMPANY has expanded to include a wider range of materials and services to meet the needs of evolving architectural styles and building types. Our service area includes all of Northwest California and provides a wide selection of metal and composite roof and wall systems and materials.
Our Mission
When it comes to metal roof and wall panel systems, you need a company dedicated to getting the project right. For nearly 30 years, METAL ROOF COMPANY has been the most trusted source for owners, architects and general contractors throughout the North Bay and the greater Bay area. From single-family homes to multistory complex installations, METAL ROOF COMPANY knows how to get projects done.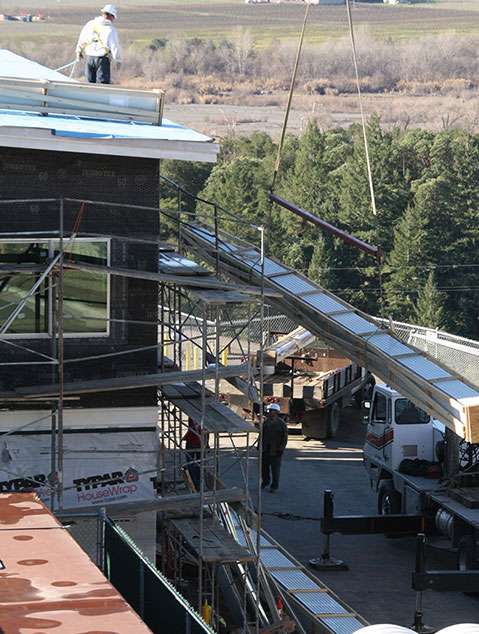 Metal roofs are becoming popular for most houses due to a typical metal roof's advantages to your beautiful house. Once you have decided to have a metal roof for your home, it is tough to decide on the color for the metal used for roofing. There are numerous color...